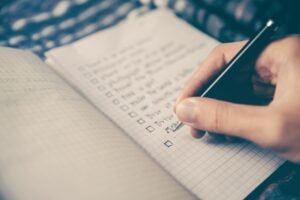 As COVID-19 continues to sweep across nations with no end in sight, many have started to consider their estate plans seriously. This may not be easy to think about for some. But, it never truly hurts to prepare yourself, your estate, and your family for what could happen.
What is Estate Planning?
Estate planning is more than preparing a will. It also includes appointing an inheritance manager or guardian if you have children below 18 years old. Additionally, it involves setting up instructions for your care should you be unable to decide for yourself. 
Estate planning also includes planning to cut unnecessary fees, court costs, and taxes when passing on your assets to your loved ones. 
Why Should You Consider Estate Planning? 
Estate planning is an essential part of life. With instructions and guidance on what to do, an estate plan eases the stress and uncertainty your loved ones may feel after you've passed. Furthermore, it gives you peace of mind that you're leaving your assets to people you trust.
What are the Documents You Need to Get Started? 
Before thinking about distributing your assets to family, you must consider the debts you'll be leaving behind. 
When you've passed, your assets will be used to pay off your debts. Once those are cleared, any remaining assets will be distributed to your beneficiaries. This means that you may have less to distribute than you initially thought.
To start estate planning, prepare documents pertaining to the following:  
Bank accounts 

Vehicles owned 

Real estate properties 

Investments 

Businesses
How to Choose the Right Executor? 
Typically, you hire an estate planning expert or attorney to help you with your estate plan. You would also need to choose an executor. It's the person who will make sure that your instructions are followed.
Apart from making sure your instructions are carried out as you wish, your executor will also be the one responsible for clearing your debts and executing any end-of-life plan you've set up. 
Many choose a family member as their executor. However, if you don't want a family member to become your executor, you may also appoint a close friend. You could also choose an institution, a professional, or a bank to become your executor. 
Are you ready to start estate planning? We are here to help. Our firm has access to an excellent team of professional lawyers who can assist. We'd love to get to know you and understand your estate planning goals. Send an email to enquiries@glanceconsultants.com.au or call us at 03 9885 9793 for more information.