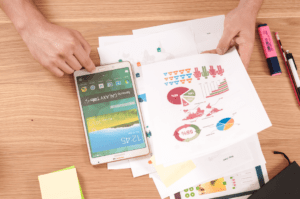 If you still haven't worked on your holiday budget, it's not too late to get started. The trickiest part of planning for the holiday season is making sure you're not just focusing on the potential revenue that the holiday brings.
Here are some things to look into when setting a holiday budget.
Inventory and Production
Inventory planning is vital, especially if you're looking into having an end-of-year sale. It's crucial to have enough inventory to get you through the shopping season. You wouldn't want to run out of stock a week or two leading to Christmas, would you?
Managing your inventory can significantly affect your holiday revenue. If you have a list sitting on your shelf when the holidays are over, you may have overspent on your merchandise. Look into last year's holiday sales, inventory and your trend for the past months. This could help you determine the budget to set for your holiday stock.
Marketing
Marketing your holiday campaigns does not always mean spending a fortune on ads. Make the most of your online assets, such as your social media profiles, email newsletter list, and website. All these channels could help you inform everyone about your upcoming offers. Want to supplement these assets with an ad campaign? You could set a reasonable budget as you do not only depend on the ads to promote your business and reach your target customers.
Holiday Miscellaneous Expenses
You would be surprised at how much you are spending when you add up all your minor expenses. Be sure to consider them when planning your budget, so you do not overspend.
These costs include holiday décor, packing materials, postage and shipping, utilities, and office supplies.
Tax Deductible items
As you enter the busy holiday season, be sure to monitor all your holiday expenses. Ensure you keep an accurate record-keeping system to ensure these tax-deductible expenses are captured for income tax purposes.
The holiday season is an exciting time. We may be amid a pandemic, but there is still reason to spread some cheer and make the most of this season's growth opportunities.
Need help with budgeting, bookkeeping and forecasting? Get in touch with our team at Glance Consultants. We can help ensure your books are in order and your budget is on point so you can have a worry-free holiday season.
Please fill out our contact form or call 03 9885 9793 for more information on our services.