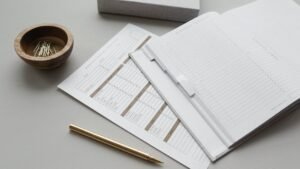 Depending on which state you or your business is based in, there are different support packages that the Australian Government are providing to businesses who are feeling the devastating impacts of COVID-19.
Out team here at Glance Consultants, are working tirelessly to ensure that our clients are aware of what is available to them and ensuring that they are quickly taking advantage of such support packages so that businesses can keep their staff employed and their doors ready to open when they can.
With new approaches to controlling potential outbreaks frequently in development, such as the circuit breaker action that has recently been implemented in Victoria, a $143 million response by the Government has been established that provides necessary assistance to businesses that have lost significant income as a direct result.
There are four initiatives within this support package. These include business costs assistance for those who have incurred losses through cancelled bookings or perished foods, an update on the Licensed Hospitality Venue Fund for those who were previously eligible for this support and accommodation support for those tourism accommodation providers who can prove they have lost bookings during the circuit breaker action.
For some of these support packages, you do not need to apply, as you will be contacted directly should you be eligible. For others, it is vital that you bring together the right documentation and deliver through the correct avenues in order to receive the support that you need swiftly.
If you're unsure whether you can seek specific financial support such as those presented in the circuit breaker action business support package, or you simply do not know where to start with it all, then rest assured that we are able to guide you in the right direction and provide you with relevant advice.
It's not always about money.
Financial assistance isn't the only necessary support for business owners and their employees during these tempestuous times. This can lead to more rash decisions as we become jaded to constant fear and anxiety over the precarious situation that we have all found ourselves in. Ensure that you take a moment to congratulate yourself and your staff for what you have achieved over the past year and hold fast knowing that such support packages from the Australian Government seek to keep businesses afloat and individuals in jobs.
Contact us on 03 9885 9793 or fill out our contact form to get in touch with one of our accountants today.