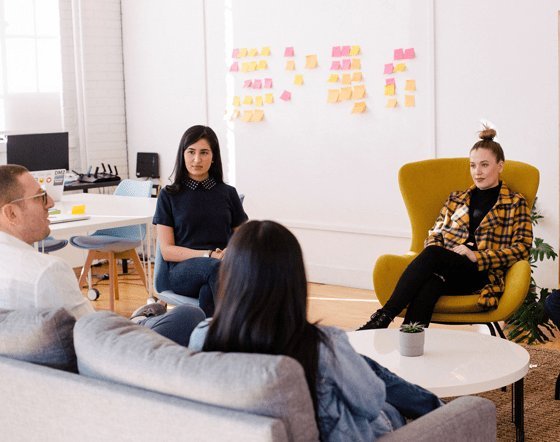 Do you feel like you're being pulled from every direction while trying to keep your business afloat during the COVID-19 outbreak?
We are living in difficult times. As we start adapting to our current situation, however, here's something to keep in mind as business owners and leaders of your organisation:
"It is in times of crisis that good leaders emerge" — Rudolph Giuliani
While it may seem difficult, there is no better time than now to be visible and take charge in all aspects of your business. Your customers need you. Most importantly, your employees need your support and direction.
Here are some leadership characteristics to help you during this time:
Confident and Calm
If you're the first one to go screaming out the door, then don't expect your employees to be calm.
Your staff, customers, and other stakeholders are relying on your leadership to get your business through the challenging months ahead. This isn't the time for self-doubt and inaction. It's the time to implement your crisis management plan or create one if you don't have any.
While your leadership is essential during this period, it doesn't mean that you have to do everything on your own. Get everyone on board and remember, "We are all in this together."
Transparent
Communication is critical in times of crisis. When everyone understands the challenges that your company is facing and what you're doing to solve those issues, there will be no cause to panic. Your staff won't have to worry about the future of your business, which directly affects their future.  
Innovative
Now is a great time to think out of the box. Since the outbreak, many businesses have opted to continue their operations from home. Can your business do the same? If yes, what technologies will you and your staff need to get the business going?
Some basic applications and services you may need are: 
A video messaging application for your weekly meetings

An online file hosting service so your team could access documents conveniently

Online accounting software to keep your books up-to-date

An online calendar to schedule workflows, team huddles, and client meetings
Compassionate
If there is one important characteristic a leader should have during this time, it's compassion. Don't get too caught up with managing your business that you end up forgetting the needs of your people.
Every member of your staff is handling the situation differently. Check-in on them regularly and see how you can help make things easier for them.
The Coronavirus pandemic has caught many businesses off guard. While the future may seem uncertain, one thing is for sure. Your business could thrive and survive any crisis with good leadership.
For assistance and support, get in touch with Glance Consultants. We offer a range of services for Small to Medium Enterprise. You can send an email to enquiries@glanceconsultants.com.au or call us at 03 9885 9793.