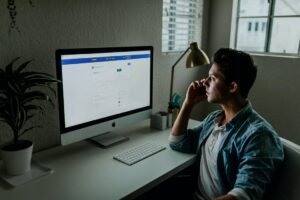 Is your organisation ready for the holidays? Before heading off to merry land, there is one more thing you have to do, and it is not a Christmas shopping list but your end-of-year bookkeeping.
Have a good start to your New Year by not worrying about your books from the previous year. Closing your books does not have to be complicated. And we are here to help you get started.
Make sure all transactions are recorded.
One of the reasons many businesses struggle with end-of-year bookkeeping is that they don't have accurate records of their transactions. This does include not only sales but also your expenses, other miscellaneous costs, asset & liability balances.
Be sure to double-check invoices and accounts receivable.
Make sure all invoices are created and sent out. If there are any unpaid invoices, consider sending out email reminders so your clients could settle them as soon as possible. On the same note, check if you have any outstanding invoices from your suppliers and resolve them.
Don't forget your tax responsibilities.
Are you thinking of giving out holiday bonuses to your employees? Check to see whether or not you need to withhold a certain amount for PAYG Tax Withholding.
Assess your inventory.
The end-of-year is an excellent time to check your inventory for errors and areas of improvements in your stock management process. Be sure to correct any discrepancies between the numbers in your books and your actual list.
Revisit your financial statements.
After you've completed all necessary adjustments in your books, it's time to review your financial statements for significant movements from the previous year's numbers. Doing so gives you a good idea of how your business has performed for the year.
Create your balance sheet report and profit and loss report.
It would help to create financial reports for the year, especially if you have partners in the organisation that would want to stay up-to-date with your business's performance. With these reports, you could get started creating your business plan and strategy for the next year, giving you a confident start for 2021.
Are you having a hard time with end-of-year bookkeeping? Count on Glance Consultants to help you close your books. We could help you with a bank account and credit card reconciliations, accounts payable and receivable, payroll processing, PAYG summaries and more.
Call us at 03 9885 9793 or fill out our contact form to learn more about our bookkeeping services.