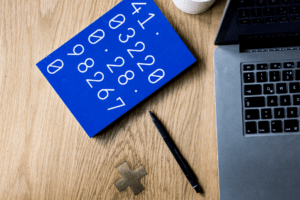 Being introduced in November 2021 in Australia, a Director ID is a way in which to detect unlawful activity. If you're a company director, take a look below.
What is it?
A Director ID is a 15 digit identifier that all Australian company directors will need to possess. It is unique to that person and will follow the individual across any companies that they are a part of.
Why are they being introduced?
They are designed to track the activity of directors, rather than just the company. This is so any unlawful behaviour can be more easily identified and stamped out.
Phoenixing is one such illegal activity that will be tracked and eliminated with the introduction of the Director ID in Australia. This is when a director transfers assets from one company to another with the intent of avoiding debt. They continue their business under a new company name whilst the original company goes into liquidation.
Do I need one?
If you are the director of an Australian business, a registered foreign company, a registered Australian body or Aboriginal or Torres Strait Islander corporation, then yes. You will be required to register for and receive a Director ID in the coming weeks and months.
If you run a business as a sole trader or partnership or you are the director of an incorporated association without an ABN, a company secretary or acting as an external administrator of a business or are registered with the Australian charities and Not-for-profits commission, then you are not required to apply.
How do I apply?
You must apply yourself because part of the process is confirming your identity. This doesn't mean you need to do this on your own, the team at Glance Consultants can help you through this new process.
You can apply online, by phone on 13 62 50, or through the post. Please have all relevant, identity documentation handy with certified copies being included with any postal forms.
Applications are open for the Director ID from the 1st November 2021. We encourage all directors to get onto this immediately for peace of mind and again.
You have until November 30 2022 to receive your Director ID. For new directors between now and  April 4, 2022, you have 28 days to apply and those who become a director of a company from the 5th of April 2022, they must have a Director ID before their appointment as a Director.
For more information please contact Glance Consultants on 03 9885 9793