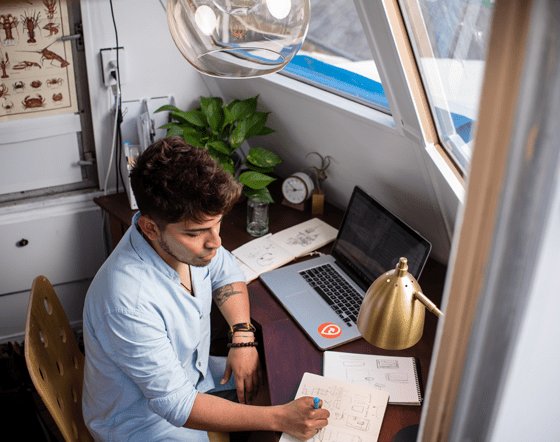 The world continues to fight Coronavirus (Covid-19) and stop it from spreading four months since the first case was discovered in November. With over 700,000 cases recorded worldwide and approximately 3,900 cases in the country, SMEs and enterprises struggle to keep their businesses afloat.
Have you been affected by the Covid-19 Shutdown? Here are some tips to help you cope with our current situation.
Working From Home
If your business can continue its operations remotely, think about creating a set of work-from-home guidelines to support your team. This is especially important if it's the first time that you will be implementing a work-from-home set-up.
Which positions or employees are eligible to work from home? Please keep in mind that not everyone is suited to work from home. For instance, if the job requires a high degree of supervision and you won't be able to provide that, it might not be a good idea to have that position on a work-from-home set-up. Additionally, if the position requires equipment and resources that your employees don't have at home, and you can't offer, a work-from-home set-up might not be applicable.
To help your team transition to a work-from-home set-up, consider following the same schedule that you have in the office. If you have regular meetings at 10 am, think about doing virtual meetings at the same time. The key is to create a routine that is as close to what you have in your office as possible.
Other key considerations for working from home are as follows:
Work hours and breaks
Environment, such as noise, lighting, and home safety
Workstation set-up, including computers, printers, and a reliable Internet connection
Scaling Down Operations
Scaling down your operations could help limit your business expenses while still providing essential services to your clients. This way, you won't have to shut down your operations entirely, and you're still able to provide your employees with financial support.
Since the shutdown, many businesses have chosen to lessen their employee hours. Another thing you could do is to reduce supplementary labour. Whenever you can, delegate the crucial tasks you usually outsource to contractors or labour hire workers to your employees.
If your business is in the position to provide extended service leave at half-pay, it might be a great idea to do that to scale down your operations.
Getting Financial Support
The government is prepared to help SMEs during these trying times. Through the Economical Survival Packages, you could get financial support for business-related payments, wage subsidies, and short-term loans.
Do you need help managing your business and making sure things are in order? Please don't hesitate to reach out to us. You could send an email to enquiries@glanceconsultants.com.au or call us at 03 9885 9793.