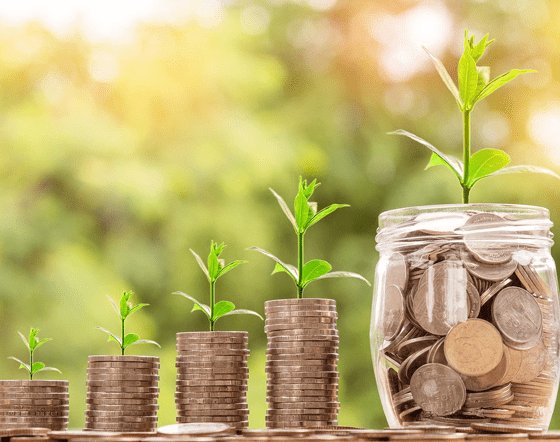 "Buy a stock the way you would buy a house. Understand and like it such that you'd be content to own it in the absence of any market."

— Warren Buffett
The same goes when building your investment portfolio. Do not make rash decisions. Take your time to learn about it just as you would when checking a property you would like to purchase. Understand the market and consult experts before buying your first investment.
Are you ready to get started with building your investment portfolio? Here are some tips.
Review Your Finances
You'd want to make sure that you are not sacrificing anything financially when building your investment portfolio.
Take stock of your liabilities and assets to determine how much you could invest. Writing down what you own and what you owe lets you see how you could diversify your investments.
You could also use a budget planner or net worth calculator to assess your financial situation.
Set Your Goals
Goals help you focus on the steps you need to take to build your investment portfolio. Furthermore, they help you choose the most appropriate investment products according to your needs and risk tolerance.
Once you've set your financial goals, take them a step further by categorising them into:
Short-term goals — those you would like to achieve within two years
Medium-term goals — those you want to accomplish in three to five years
Long-term goals — those you want to achieve within five years or longer
Understand Your Risk Tolerance
Every investment decision carries its own risks.
Do significant market movements bother you? Would you like to maximise your returns over a long period? If you answer yes to both, you may be a high-risk investor. If you don't worry about small market changes but stress over large ones, you may be a moderate-risk investor. However, if even the slightest market changes stress you out, you may be a low-risk investor.
Choose the Best Options for You
Many low-risk investors often start with certificates of deposits, money market deposit accounts, and basic savings accounts. Moderate-risk investors, on the other hand, may be comfortable investing in mutual funds and buying stocks of financially stable companies.
Those with a high-risk investment appetite may find themselves drawn towards more sophisticated investment products and stocks of start-up businesses.
Building your investment portfolio doesn't have to be complicated. However, it does require due diligence and careful consideration of your finances.
Let Glance Consultants help you achieve your financial goals. We offer end-to-end investment advice. Our team is ready to answer your questions and help you make informed decisions.
Get in touch with our office and team of financial planning partners to obtain further information.